Our History
Transcendent Endeavors was founded in 2001 by Bill Tan in New York City. As a fluent speaker of English and several Chinese dialects, Bill accompanied his family to healthcare facilities and acted as their interpreter. He witnessed up close the adverse impact that lack of language assistance can have on patients and their family members, as well as the frustration that healthcare providers experience when they are unable to provide adequate care to patients. After working for several startups, Bill learned first-hand how technological solutions could be applied to solve tough challenges. He looked into the various methods by which language assistance was provided and realized that there was a near complete absence of technology-enabled solutions for addressing language barriers. He decided that, by bringing together a team of motivated individuals with an array of expertise, innovative solutions could be developed to address communication barriers. Bill made a full-time commitment to pursuing this vision, and Transcendent Endeavors was born. The selection of the company's name embodies its vision – enabling people to transcend communication barriers, attain new possibilities and improve their quality of life.
Since its inception, Transcendent Endeavors has received a number of National Institutes of Health Small Business Innovation and Research awards. One of its early successes, the Starling Bedside Communication System, was a multilingual patient-nurse messaging platform that optimized nursing workflow and was subsequently acquired by a publicly traded healthcare company for a national rollout. Canopy Learn, a part of the Canopy360 Language Access Platform, has become the #1 most widely used bilingual medical Spanish e-learning system in the United States, empowering English-speaking providers with the skills to communicate effectively with Spanish-speaking patients.  The company's newest ventures include supporting nurse-led quality improvement projects through Mosaic, enhancing patient adherence with the use of incentives through Aqueduct, and promoting early childhood bilingual literacy through BLoSSoM.
Our Team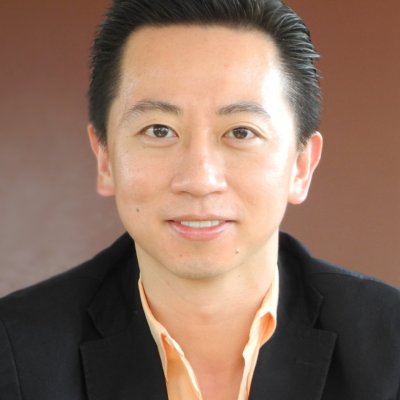 Bill Tan
Founder & CEO
Bill's work is inspired by his experience as a family interpreter and the many opportunities he has been able to access as a result of being multilingual. In his role as Founder and CEO of Transcendent Endeavors, Bill leads a team of like-minded innovators to challenge the status quo and develop transformative solutions for healthcare, education and social services.
Bill received a bachelor's degree from the Stern School of Business at New York University, where he was elected President of the Entrepreneurs Club. He was appointed an Adjunct Assistant Professor of Medicine at New York University School of Medicine, and served as Principal Investigator on numerous NIH-awarded innovation grants. Bill was also named one of Crain's 40 Under 40 Rising Stars, and a New York City Venture Fellow by former Mayor Michael Bloomberg.
Transcendent Endeavors is always looking to hire bright minds. Send us a message!