Our History
Transcendent Endeavors was founded in 2001 by Bill Tan in New York City. As a fluent speaker of English and several Chinese dialects, Bill accompanied his family to healthcare facilities and acted as their interpreter. He witnessed up close the adverse impact that lack of language assistance can have on patients and their family members, as well as the frustration that healthcare providers experience when they are unable to provide adequate care to patients. After working for several startups, Bill learned first-hand how technological solutions could be applied to solve tough challenges. He looked into the various methods by which language assistance was provided and realized that there was a near complete absence of technology-enabled solutions for addressing language barriers. He decided that, by bringing together a team of motivated individuals with an array of expertise, innovative solutions could be developed to address communication barriers. Bill made a full-time commitment to pursuing this vision, and Transcendent Endeavors was born. The selection of the company's name embodies its vision – enabling people to transcend communication barriers, attain new possibilities and improve their quality of life.
Since its inception, Transcendent Endeavors has received a number of National Institutes of Health Small Business Innovation and Research awards. One of its early successes, the Starling Bedside Communication System, was a multilingual patient-nurse messaging platform that optimized nursing workflow and was subsequently acquired by a publicly traded healthcare company for a national rollout. Canopy Learn, a part of the Canopy360 Language Access Platform, has become the #1 most widely used bilingual medical Spanish e-learning system in the United States, empowering English-speaking providers with the skills to communicate effectively with Spanish-speaking patients.  The company's newest ventures include supporting nurse-led quality improvement projects through Mosaic, enhancing patient adherence with the use of incentives through Aqueduct, and promoting early childhood bilingual literacy through BLoSSoM.
Our Team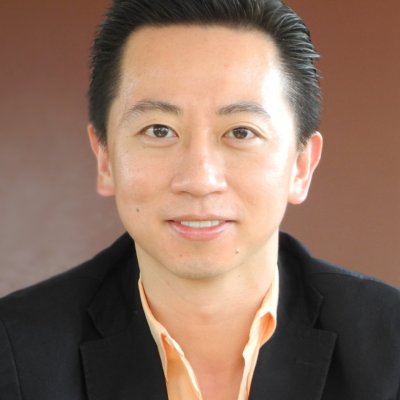 Bill Tan
Founder & CEO
Bill's work is inspired by his experience as a family interpreter and the many opportunities he has been able to access as a result of being multilingual. In his role as Founder and CEO of Transcendent Endeavors, Bill leads a team of like-minded innovators to challenge the status quo and develop transformative solutions for healthcare, education and social services.
Bill received a bachelor's degree from the Stern School of Business at New York University, where he was elected President of the Entrepreneurs Club. He was appointed an Adjunct Assistant Professor of Medicine at New York University School of Medicine, and served as Principal Investigator on numerous NIH-awarded innovation grants. Bill was also named one of Crain's 40 Under 40 Rising Stars, and a New York City Venture Fellow by former Mayor Michael Bloomberg.
Karina Loyo, Ph.D., MBA, CCDM
VP of Research and Innovation
Dr. Loyo has a passion for research and innovation especially related to improving health. She is driven by asking the right questions to reach the root of the problem and then finding solutions that serve as a catalyst to transform health and quality of life. Her unique background combines several decades of research, marketing, business and public health and provides her with the skills to view challenges from a system-wide perspective to identify the best points of influence. In her role as VP of Research and Innovation, Dr. Loyo leverages her Spanish speaking abilities to help develop innovative solutions for people with Limited-English proficiency.
Dr. Loyo received a Ph.D. in Health Promotion and Gerontology from the University of Texas at Austin and an MBA and BFA from Texas State University. She is a Certified Clinical Data Manager with advanced statistics and data sciences training. Dr. Loyo received the Sarah Mazellis Paper of the Year award for her work with the CDC's System Dynamics Model for Cardiovascular Prevention and her community mobilization work in Austin, TX. She researched and wrote the Obesity Prevention Plan for the State of Texas: 2005-2010, the Central Texas Diabetes Prevention Plan, and the annual Texas HIV Surveillance Report from 2009-2011. Dr. Loyo has published international journal articles on best practices in clinical research using electronic data capture systems and has been a contributor and reviewed for the electronic data capture chapters of Good Clinical Data Management Practices. She loves to mentor and coach others to bring out the best in them.
Jason Martin
CEO, Canopy Innovations, Inc.
Kevin Norman
CEO, Blossom Academy, Inc.
Transcendent Endeavors is always looking to hire bright minds. Send us a message!